Archive for the 'current events' Category
The Greater Memphis area continued to lose construction jobs in January at a faster rate than most other U.S. metros. Memphis' number of construction, mining and logging jobs fell 6.6 percent to 18,500 in January from 19,800 in January 2013, the Associated General Contractors of America has reported. In Tennessee, which struggled as a whole in January to create construction jobs, the Greater Nashville area had the best rank at No. 22 in the U.S.
As for Memphis, the slow efforts to rebuild the metro and recover from the housing crisis have been a detrimental process for the local economy. Issues like highways that need funding for remodeling are plaguing the city rather than pushing it forward. New construction in Memphis has slowed for now, but hopefully once the winter passes and the warmth returns there will be a renewed interest in buying, building, and selling.
This winter was a tough one, and for many real estate insiders, the weather was also the cause of a slowed down real estate market in Memphis and beyond. Shelby County homebuilders filed 67 permits in February, down from 73 permits in February 2013 but up slightly from 64 permits filed in January, according to real estate information company Chandler Reports. Suburban locations in Shelby County continued to lead the way in homebuilding activity.
The Kensington subdivision in Arlington saw the most new home permits filed in February, with six averaging 2,858 square feet and $191,836. The Crisscross Village subdivision in Collierville came in second with five permits averaging 3,554 square feet and $249,900. The Porter Farms subdivision in Collierville recorded five permits, averaging 2,786 square feet and $245,200. Shelby County homebuilders filed 64 permits in January, up from 57 permits filed in January 2013 and 53 permits in December 2013.
The spring season is generally a strong time for the real estate market, so the next few weeks will be important in determining the year's success overall for Memphis real estate.
Social media site WalletHub.com has released a list of the best places financially for new business owners to set up shop. Based on a unique set of 14 criteria, Memphis was able to come out towards the top for a variety of reasons. While the city ranks toward the bottom of the pack in terms of recent entrepreneurial activity, the 5-year survival rate of local businesses, and the share of the workforce with at least a bachelor's degree, it also has the 27th most industrial variety, the 12th deepest employee pool, and the 9th lowest cost of living. In other words, things aren't great there yet but a great deal of opportunity exists for new companies that enter the market moving forward.
Thinking of moving to Memphis and opening a company? The turmoil the Memphis economy has endured throughout the Great Recession and the painstaking recovery that has ensued is, interestingly enough, one of the primary dynamics underpinning its position among the best cities in the country to start a business.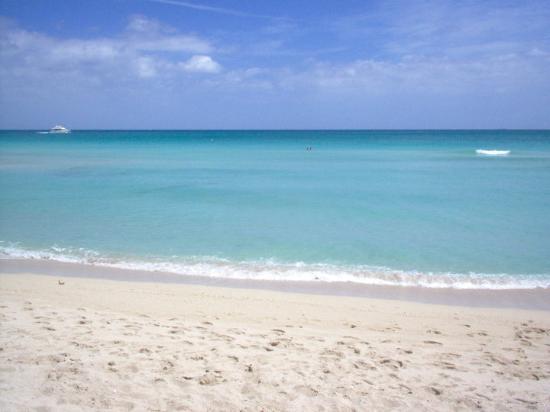 Looking to escape the cold here in Memphis? Vacation Express will fly out of Memphis International Airport weekly non-stops to and from Cancun May 19 through Aug. 4 using airline Aeromexico, and will fly multiple times a week to and from Grand Bahama Island Aug. 11 through Oct. 25 using BahamasAir, according to a release by the airlines. The nonstop flights are a temporary addition to the airline schedules, and Vacation Express is offering six-night packages for Cancun and four-night packages for Grand Bahama Island. Start planning your summer getaway and think warm thoughts in this icy winter!
The flights are an exciting step for the Memphis-Shelby County Airport, as they represent another effort to provide affordable flights and vacations for residents as well as tourists looking to visit Memphis. Who would have thought you could head nonstop to some of the most famous vacation spots from our Shelby County airport? Book now while flights are still available!
Memphis is one of the U.S. cities expected to see the biggest increase in home prices this year, according to CoreLogic Case-Shiller's latest home price forecast. 2013 was a big year for the area, and real estate showed a year-over-year-increase of more than 8 percent. Local industry insiders are certain that this positive growth will continue, with the area homes appreciating by another 7.3 percent by September 2014. The Memphis movers have learned that increase, if it happens, will make Memphis one of the top markets for appreciation in the country.
If you are considering moving to Memphis, now would be the time to purchase a home in the exciting Tennessee city, as prices will only continue to grow as the market strengthens and sellers become more confident with their inventory.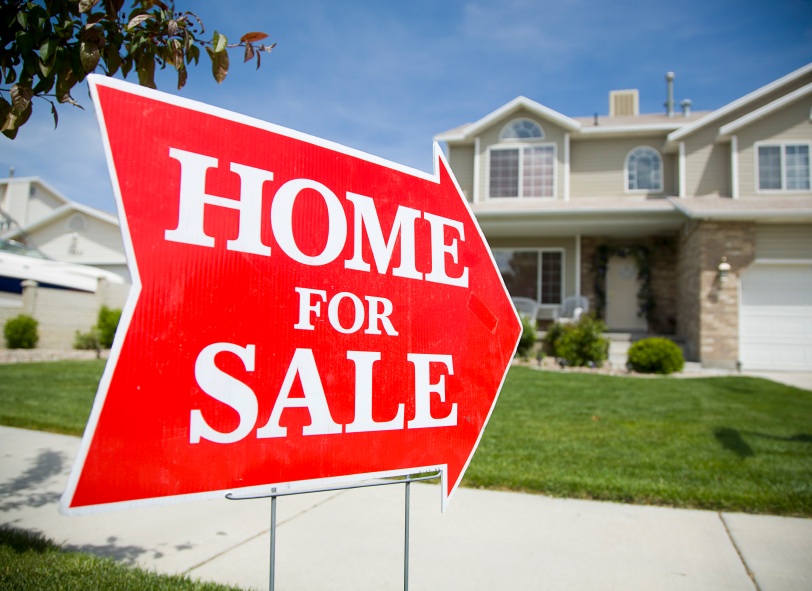 An office space in Cordova will transform into a call center that will provide 1000 jobs for local residents. The company leasing the building has not been revealed at this time, but the undisclosed company will lease some space in the 125,000-square-foot office building at 7000 Goodlett Farms, according to sources with knowledge of the announcement. The Cordova commercial movers have found that the rental rate for the building is $19.25 per square foot.
The employment opportunity for the Cordova area is exciting and will help tick away at the 1.97 percent unemployment rate that the area faces.  We're anxious to learn about the leasing company as it will help determine what candidates are right for the field based on industry.
Zipcar is expanding to Memphis International Airport, a move that will open up the airport market to a trending service where customers can rent cars by the hour. Customers register online with their insurance information, then make a reservation online and use your Zipcard to scan into a vehicle for your temporary use.
The Memphis local movers have found that the rental rates for the cars offered by Zipcar are $9 an hour at the airport or $69 for the day. The airport rates are slightly higher than the prices for downtown Memphis and Rhodes College.
Memphis joins the locations of Zipcar which is in 26 cities and 30 airports around the world.
Downtown Memphis hotel the Chisca has been under a redevelopment phase, something that may seem confusing to locals who have not noticed much of anything happening there. As we go into 2014, that will abruptly change, as the 300,000 square foot property is undergoing a $3 million makeover that will improve and update the existing hotel. The Memphis local movers have learned that the project is planned to last 18 months.
The building will get cleaned up and also see the transition of the dated hotel getting a second chance as downtown residential space, as 159 apartment units are part of the renovation, along with a parking garage later down the road.
Developers based in Memphis have a plan for a new multi-family development in the Arlington suburb, which will be comprised of 164 units and cost $17 million to build. Construction is planned to begin in March of this year, and it will be called Hall Creek Apartments. The complex will be built to mimic a true community with several two-story buildings rather than a high rise. The Arlington local movers have found that the development will be located at Milton Wilson Boulevard north of I-40 and east of Airline Road.
Arlington is a tried and true small town, with charming features like a general store and few stoplights. There is a need for new housing for residential growth and this complex will be the first built in the town in many years.
Hot on the heels of a report that revealed the dire state of many rental properties in the area, there has been a wave of inspectors fanning throughout the local neighborhoods entering rental properties and inspecting for health code violations, among other problems. Random inspections are not going to be announced but will be during the normal operation hours of the city of Memphis. Code enforcement is something that has fallen lax in recent times as there haven't been many complaints from tenants, who likely direct any complaints they do have to their landlords. However, in a recent report, Memphis ranked at the rock bottom of a study by the National Center for Healthy Housing, placing dead last among the 45 included metro areas.
Moving to a rental property in Memphis certainly has some cautionary tales, such as mice, mold, water leakage, roof issues, and other health and safety hazards that can deem a home as unlivable. Communities, local housing authorities, property managers and individuals need to be aware of these housing issues. They end up costing us in the form of an array of health problems, including asthma, lead poisoning and cancer. These environmental-related diseases are estimated to cost the U.S. $70 billion a year.  The good news is that relatively simple repairs can correct many problems. The inspections will be a beneficial process that will help enhance the quality of living for renters throughout Memphis and beyond.